Vok Bikes has closed a round of €800k from United Angels VC, Superangel and top regional business angels. Our first pedelecs have now hit the streets of Tallinn as delivery bikes.
Vok's first clients include Lithuanian courier service provider Ziticity currently rapidly expanding in France, Finnish food delivery company Wolt covering over 100 cities mostly in Europe and Japan, Estonian e-scooter producer and fleet operator Tuul by Comodule, and Estonian local national postal service provider Eesti Post.
Vok Bikes co-founder and CEO Indrek Petjärv explains that Vok was developed especially for couriers and postal workers:
"Given that it's way more economical than a car but still offers stability, safety and comfort, VOK really is a great go-between cars and bicycles. In addition, a capacious cargo compartment and a maximum speed of 25km/h are perfect for swift urban deliveries".

Indrek Petjärv, Vok Bikes co-founder/CEO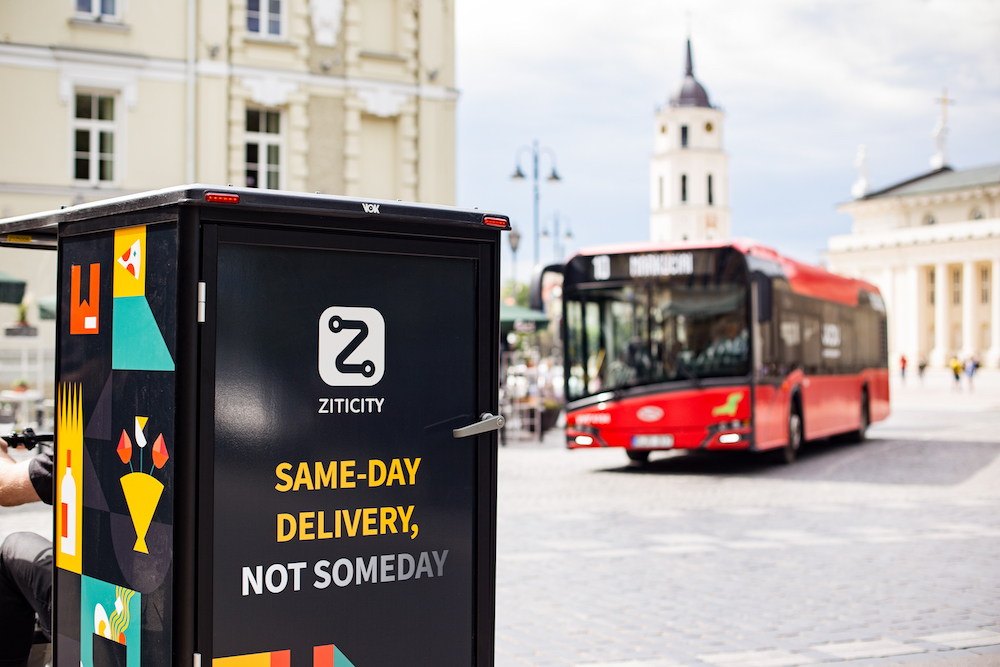 According to Laimonas Noreika, the CEO and co-founder of Ziticity Vok is a great enabler for his courier business.
"Effective solutions to sustainably accommodate the growing demand for same-day deliveries is among our top priorities. We see Vok Bikes as a valuable partner to find the ways to have low carbon-emitting fleets operating in the cities. An increasing number of studies prove that e-cargo bikes are more efficient compared to vans in urban environments (easier parking, better routing options). We are really curious to see the actual results."

Laimonas Noreika, Ziticity co-founder/CEO
Vok also just announced its pre-seed round of €800,000 to fuel the manufacturing of the next 100 vehicles and the expansion to a couple of major European cities within the next 12 months. The round was led by United Angels and joined by Pipedrive's recently exited co-founders Ragnar Sass, Martin Henk and Martin Tajur as well as Karina Univer from Atomico Angel Programme, Estonian investment fund Superangel, Estonian car distributor Silberauto AS, founder and CEO of Comodule Kristjan Maruste, founder and CEO of Skeleton Technologies Taavi Madiberk, Meet Frank co-founder and CFO Marko Virkebau, the COO of Yes Philip Jungen, and a number business angels.
Gerri Kodres, founding partner of United Angels VC says they were captured by the unique concept and the business model of Vok:
"We believe Vok's team is capable of changing the way goods and people move in the city. Through our long-term commitment to the mobility field and our experience as being the early investors in Bolt, Comodule and Starship, we are happy to help the team to achieve their goals".

Gerri Kodres, founding partner of United Angels
According to Marek Kiisa, the founding partner of Superangel investment fund, the engineering skillset and leadership capabilities of Vok's founding team are admirable:
"We invest into teams with high potential who stand out with their determination and grit, both fundamental for a successful entrepreneurship journey."

Marek Kiisa, founding partner of Superangel
Vok Bikes, founded in 2019 by former student formula racing activists Indrek Petjärv, Siim Starke and Riho Koop, is a producer of electricity powered cargo-bikes. Vok bikes are all manufactured and assembled in Estonia.