The longest maintenance interval on the market with a minimum lifetime of
200 000
km
Compact enough for bike-lane compatibility and does not require a driver's license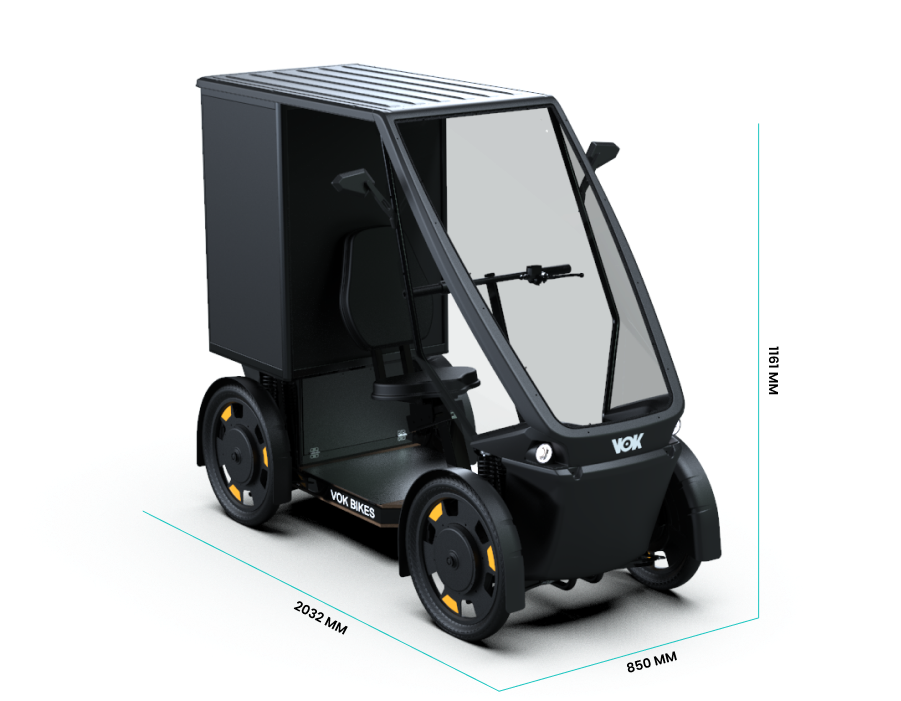 IOT, over the air updates, GPS tracking, predictive maintenance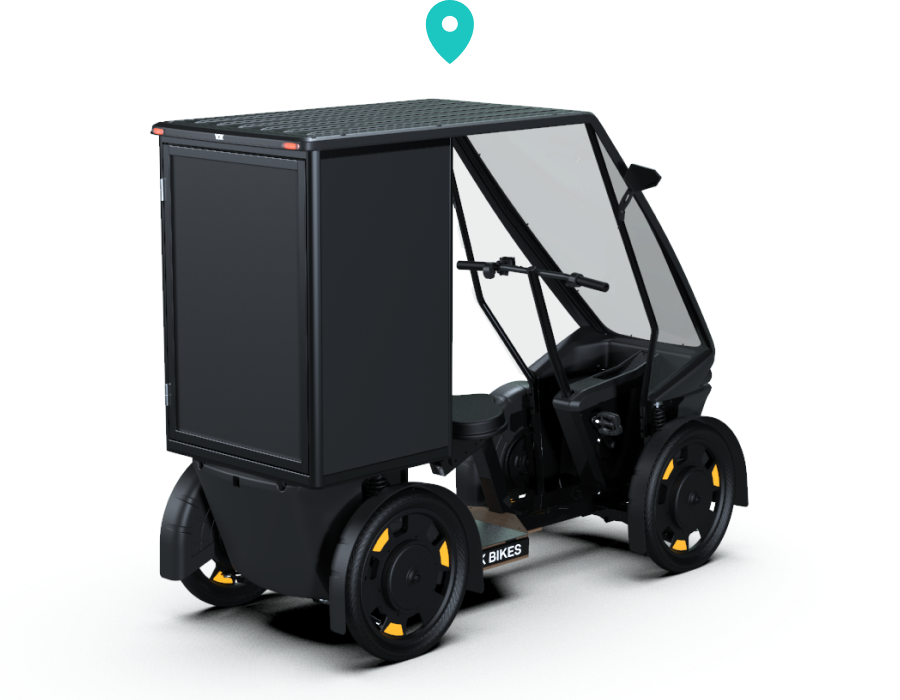 Traction control with e-ABS delivers a safe and stable ride in all conditions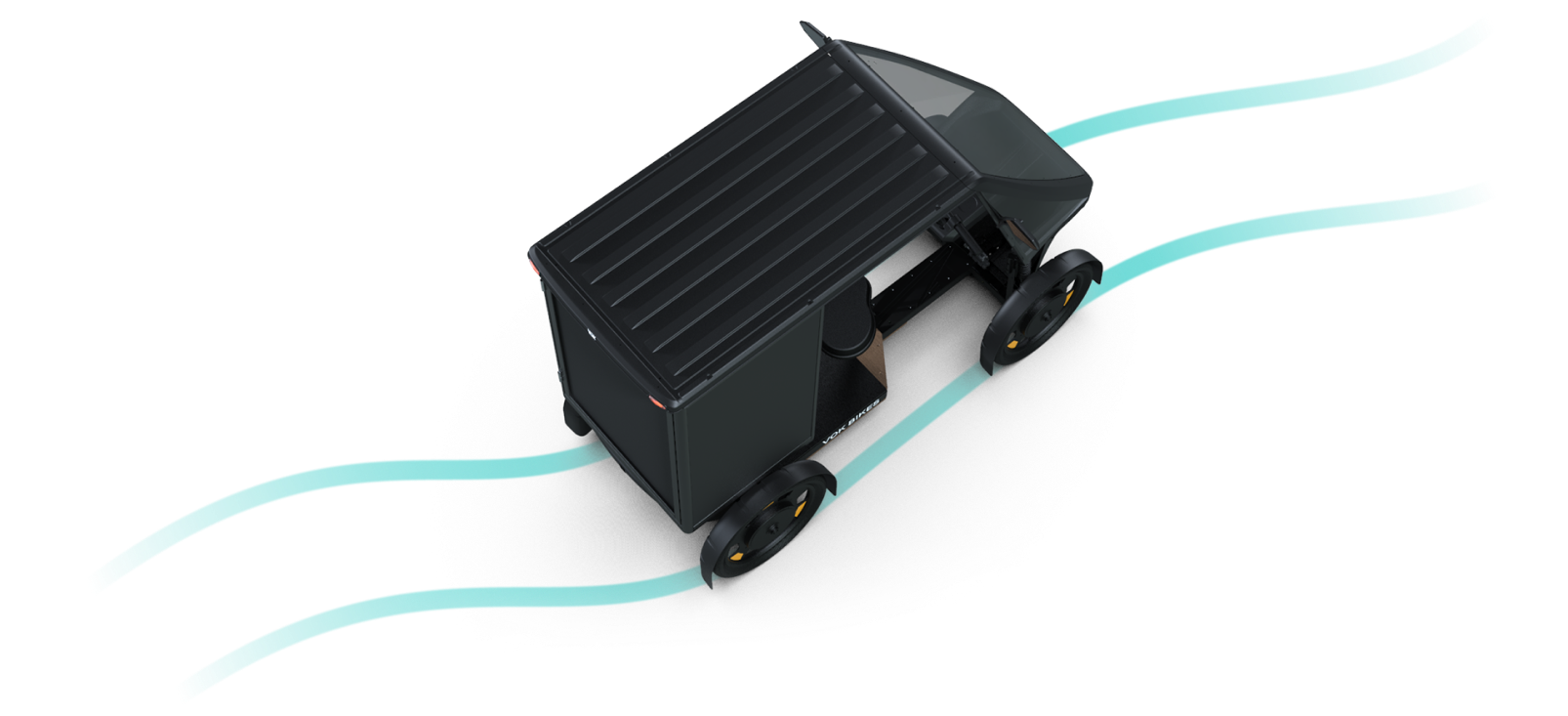 Old voks are disassembled and recycled back into all stages of reproduction of new bikes
Vok comes fully equipped with industry standard level gear and a variety of customizations to meet your needs
Space for personal belongings
11
IoT connectivity
Track trajectory and speed in real time to map out bottlenecks and improve efficiency.
12
Portable external charger
Charge the batteries almost anywhere.
13
Cargo customization
Increase cargo volume.
14
4-wheel drive
For extra stability and power.
15
Doors
Extra protection from rain and snowfall.
Keep couriers dry and the business running even on rainy days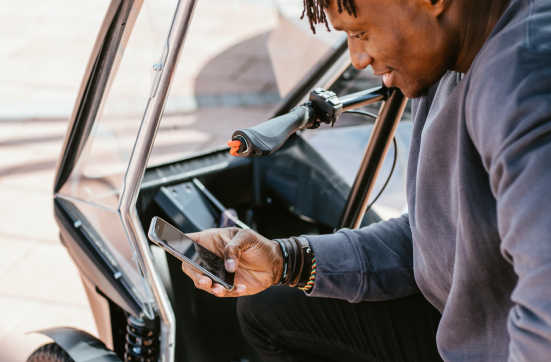 Keep driving with replaceable batteries for an extra 50km range.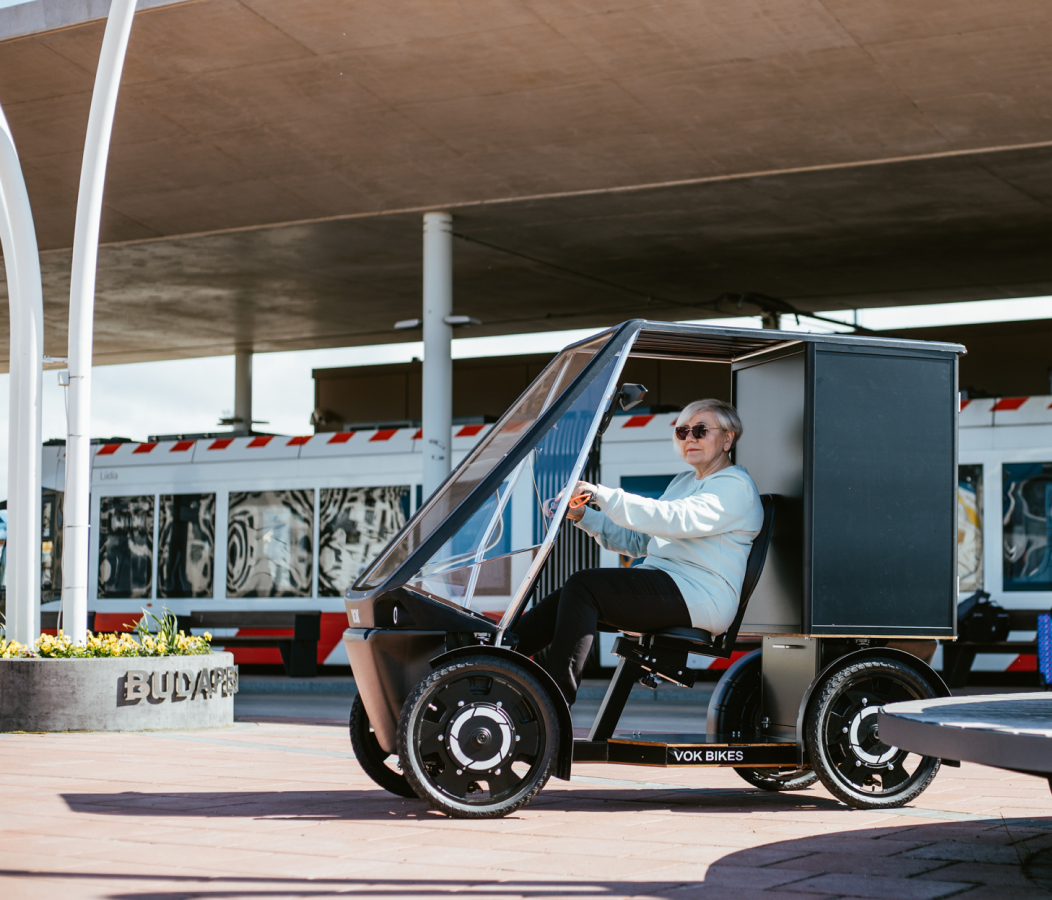 Agile, manoeuvrable and fun to ride. Just like a bike.